Contact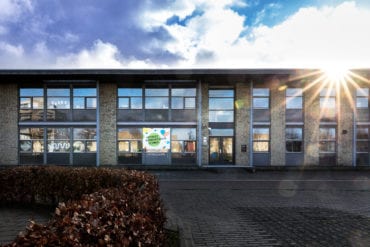 Optimist International School

Waddenweg 87
2134 XL Hoofddorp
The Netherlands
+31 23 303 5924
info@optimist-international-school.nl
Director of OIS: Anne-Marie van Holst-Steenmeijer

Optimist International School is located on a quiet street in Hoofddorp only 15 minutes from Schiphol Airport and Haarlem and 20 minutes from Amsterdam.  Hoofddorp is  in the North Holland Province of the Netherlands and is part of the Haarlemmermeer region, which consists of 26 villages.

Our school is easily accessible by bike, public transportation & car. If you are travelling to OIS by

Bike:
Hoofddorp and the surrounding areas boast a wide network of bike lanes so you feel secure cycling wherever you need to go. If you live in Hoofddorp, why not try diving into Dutch culture wheels first and cycle to school?

Public Transport:
The Floriande Noord bus stop is a 5 minute walk from our front door! To reach it you must take bus line:



341: Coming from Amsterdam Schiphol, Hoofddorp Station, & Spaarne Gasthuis.


340: To and from Haarlem (stopping at the Spaarne Gasthuis hospital).



To plan your trip you can use google maps or the Dutch transportation App, 9292 also gives the most accurate and updated information.

Car:
If you are reaching us by car, we offer plenty of free parking.