Farewell Party: a Celebration to Remember
Last Tuesday, we bid a fond farewell to our remarkable group of 36 Group 7 students with a spectacular End of Showcase performance.
Manon Blaxland, PR & Communications
This event was unlike any traditional end-of-year theatre production, as our students took us on an immersive journey throughout the school to showcase their learning and achievements.
As parents arrived, they were greeted by our enthusiastic students who served as their guides throughout the evening. The journey began inside the school, where guests scanned QR codes that provided them with personalized playlists curated by each child. The range of musical taste was astounding, with everything from ACDC to Taylor Swift, reflecting the diverse preferences of our talented students.
The group 7 End-of-Year showcase centred around the children's final IPC unit; Here and Now, There and Then. The childrens creations focused on their home and affiliated countries as well as their host country, the Netherlands, from the perspective of the past, present and future. When parents walked up the stairs, they read biographies on cardboard figures of icnic people . Next they went on a walk down memory lane with photos from the children from baby through to the present, and read some amazing future poems the children had written about themselves. We then moved into the  'Dutch room' where we learned more about the past and present of our host country.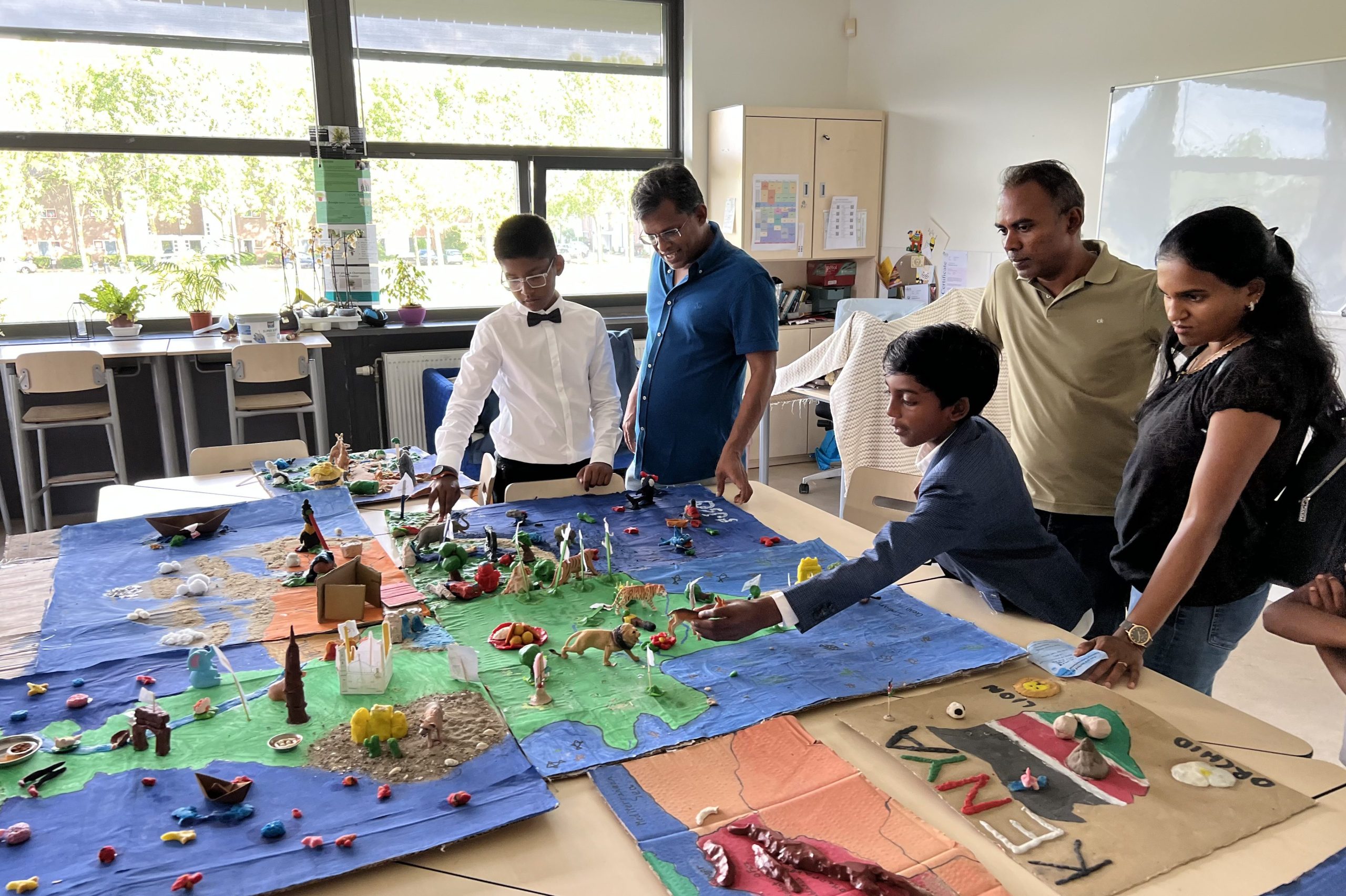 Lastly, we saw 3-dimensional maps of the children's home countries and the balcony held an impressice display of the countries the children designed themselves – complete with currencies, population numbers, locations and local cuisine and culture.
The event then moved outdoors, where guests were treated to musical performances from each class. Following the musical interlude, it was time for the official part of the evening—the award ceremony and the iconic hat-throwing tradition. We took this opportunity to recognize and celebrate the achievements of the students, applauding their hard work, dedication, and growth throughout their time with us.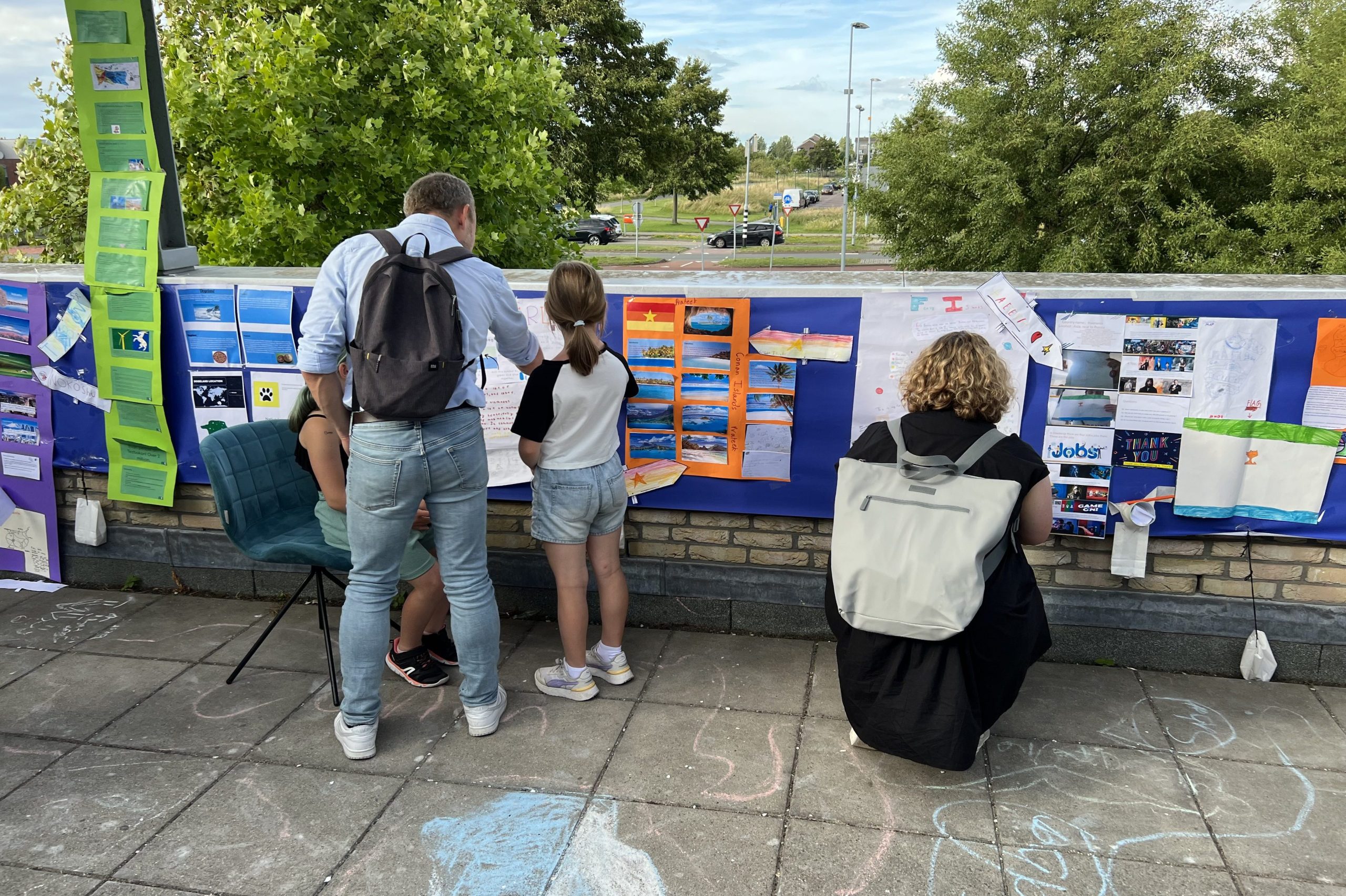 Dream big and reach for the stars!
We are immensely proud of our Group 7 students, and their achievements speak volumes. Out of the 36 students, 29 will be transitioning to the bilingual department of Haarlemmermeer Lyceum in Hoofddorp, one student will be moving abroad, while four will be attending Haarlem International School, two will join Rijnlands International School Oegstgeest, and one will continue their education at Herman Wesselink College in Amstelveen. We wish each and every one of them the very best as they embark on their new ventures.
To our graduating students: Dream big, embrace new challenges, and continue to reach for the stars. You have all shown incredible determination, resilience, and growth during your time with us, and we have no doubt that you will achieve great things in the next chapter of your learning journey.
Congratulations and best wishes to our outstanding Group 7 students!