Circus TaDaa came to 'Optimist Town'!
On W

ednesday

28

June

MilePost

2 and group 3 had a special circus day at school, filled with laughter, excitement and incredible performances, when

Tadaa

! Circus came to OIS.


By Rolyn van Bergen, Teacher Group 5B, Milepost Team Leader
Many hoped Jos from TaDaa ! Circus would be running all the stations, because he had no problem walking on a ball, juggling or spinning a Chinese plate! Instead, after unloading the van, all parent volunteers and teachers enrolled in a training session which enabled them to become skilled circus workers!
The full circus experience
At 10 o'clock the children arrived and followed a rotation, whilst experiencing 10 different circus acts. From walking on a ball, riding a small bike to swinging on bars, they had it all – they had the full circus experience!
At some point we were not sure who was having the most fun, the kids or the 'circus workers'? But one thing was for sure, the children had an absolute blast. They learned new skills, tried something they had never tried before and felt super proud when they could master the new skill!
After lunch each child chose an act they wanted to be part of in the final circus performance, and in the afternoon focused on perfecting their chosen act, got dressed in a circus costume and had their faces painted!
The highlight of the day was, of course, the circus performance where they could showcase their newfound skills and talents. Their faces lit up when they spotted mum and dad in the audience!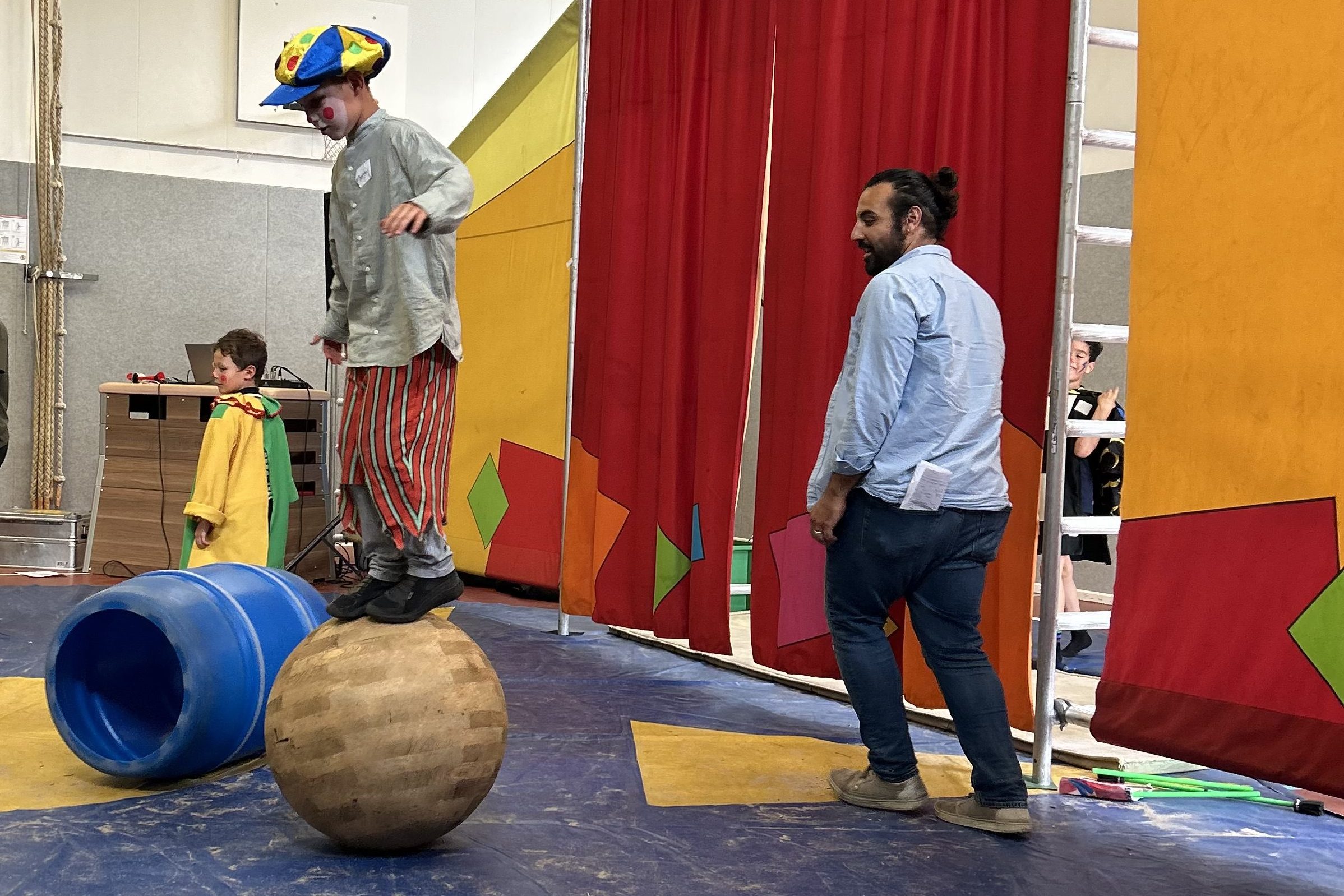 Learning, Collaboration, and New Friendships
The circus day  was a great success, thanks to the hard work and dedication of our parent volunteers and teachers. We captured some lovely moments, and loved the children's enthusiastic engagement and collaborative spirit!  They encouraged one another to try and master their new skill and made new friends as they shared this fabulous experience. The day was not only very entertaining, but also an opportunity for personal growth and development.
The circus had come to town, leaving behind laughter, confidence, and memorable moments.