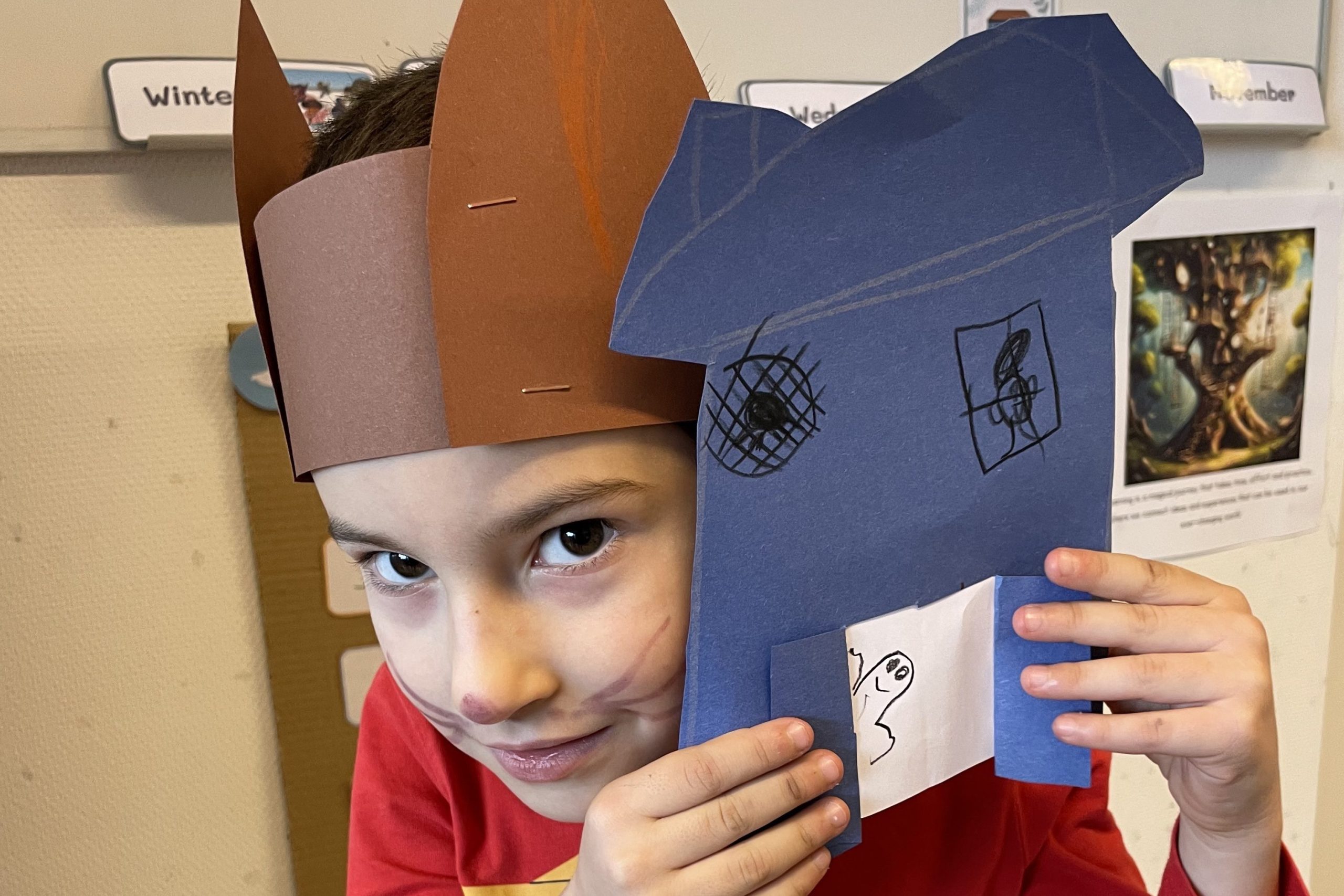 Halloween…for little kids
(and adults who act like little kids) It's that time of the year again 'to do the mash, the monster mash!' Halloween is back!
By Roland Schmidt, Teaching Assist MP1
This year all of MP1 had the opportunity to dress up as their favourite character for Halloween. Halloween has a special place in my heart. I have such fond memories of dressing up in costume and going to school as my favorite spooky (and non-spooky) characters like ninja turtles, power rangers, or a vampire, when I was a child. This year I came to school as the great Rolandini 'the greatest magician at Optimist International School'. If your child was lucky they may have gotten to see my favorite magic trick, the disappearing coin!
Sometimes Halloween gets a bad reputation for being associated with celebrating the occult, but I do disagree. To me Halloween is all about the joy of dressing up in costumes with your friends and enjoying some some treats. That's exactly the spirit we aim to bring to our students every year when we celebrate Halloween in Milepost 1. It was wonderful to witness superheroes, witches, Disney characters, pirates, vampires, spiders and much more, all playing together on the playground. The energy and excitement during this celebration are simply contagious, making it a memorable experience for everyone involved.
My favorite part of Halloween in school (and all holidays for that matter) is the arts and crafts activities. There's something magical about sitting down with a bunch of supplies and letting your creativity run wild. I loved making a haunted house, complete with door and windows, that would reveal some 'creepy crawlers.' What I like about this particular activity is the diversity of products created. No student makes their house the same way and you better believe that we teachers don't give out template. This is an opportunity for kids to use their imagination. They can create a haunted castle, building, mansion, etc. Here are just a few examples from the Group, showcasing the endless possibilities that stem from encouraging creativity and originality.
It's great to celebrate my favorite holiday with the OIS community. And I believe it is important that you parent(s) have the opportunity to share your holidays with us. Festivals/celebrations can be celebrated as part of the learning in class, motivated by the cultures of the class.
So if something is coming up,don't hesitate to reach out to your classroom teacher to explore how to share it with the class. The best part of bringing out your inner magic is sharing your culture with the OIS community