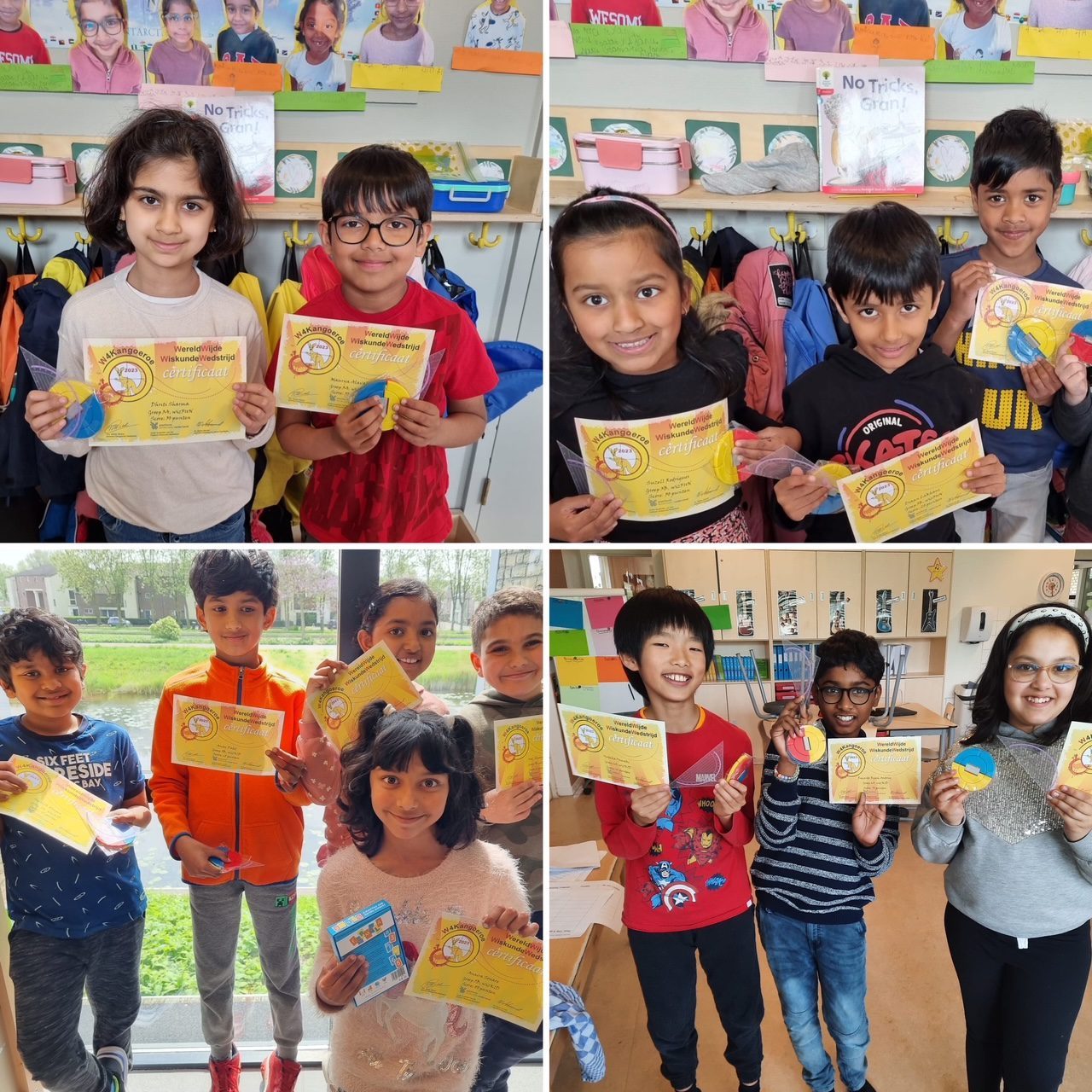 Hopping over the finish line
On Thursday 16

th

 March, 37 of our OIS students took part in the W4Kangoeroe
Competition. 
This competition is a calculation and math competition that takes place annually - in the Netherlands, approximately 140,000 students 
participate
 from 2,350 schools.
By Angelique Podstavnychy, Maths Specialist and Group 7 Teacher
Exceeded expectations
Questions bring surprising challenges which require a spark of creativity and a flash of insight; perfect for our students who are always bringing out their inner magic!
Results have been made available to the school and our OIS students have exceeded our expectations. Six students ranging from Group 4 to Group 7 achieved in the 80th percentile. Jass Sama, Group 7B, impressively scored in the 90th percentile – Well done! We are very proud of our OIS students and look forward to taking part in this exciting competition again next year! 
| Class | Names |
| --- | --- |
| 3A | Dhriti Sharma & Maurya Alavala |
| 3B | Diaan Lakhani, Suzell Rodrigues, Artur Arkhipov & Siddharth Vijjapu |
| 4A | Likith Kiran, Shamere Qaiser, Aryan Singh & Lilia Yurchenko |
| 4B | Pragati Sivakumar, Manan Jha, Minoru Yamaki, Adidev Aneesh & Adam Nafei |
| 5A | Snithik Aluguri |
| 5B | Anay Patil, Yosef Al-zayyat, Lynn Maria Ashwin & Anaira Sonare |
| 6A | Aarna Wagh, Riccardo Anthyn Rijesh Antony & Yutaka Yamaki |
| 6B | Daniela Verega, Aarav Kapoor & Ishaan Rallapalli |
| 7A | Jiten Aradhya, Ilya Dekker, Arush Tripathy, Ashwath Ramadoss & Felipe Schappo |
| 7B | Jass Sama, Akshit Singh, Akshara Gajula, Tarun Saravanan, Samrah Maindargi & Averhea Ann |