Celebrating diversity through books
Before the October break we celebrated the

Book Week

(s)

at

OIS

,

which

truly became a celebration of the joy of reading.
By Manon Blaxland, PR & Communications
Sharing stories
The two weeks were a combination of creativity, imagination, and a profound appreciation for diverse languages and cultures. 
A standout of this year's Book Week was the fabulous initiative where parents joined our classrooms, sharing stories in their native languages. With over 22 sessions held every afternoon, the school was filled with different languages, showcasing the richness of our diverse community.
Inside the classrooms, teachers engaged students in a number of activities including interactive reading sessions, creative writing exercises, and engaging discussions. And on top of this our OIS Book Fair was back for the second year, where children and parents eagerly explored the many books on display. The fair not only encourages a lifelong love for reading but also allowed families to bring home stories.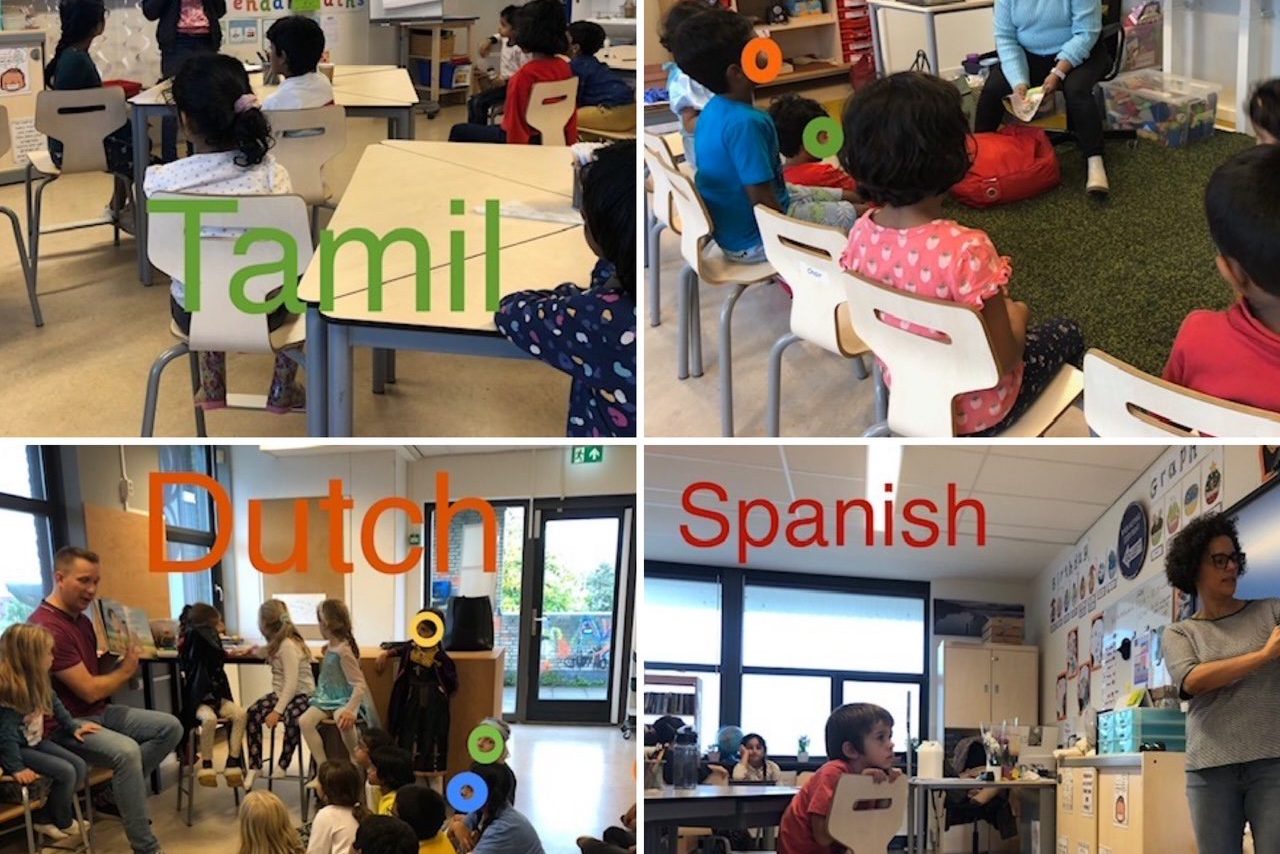 From book characters to mysterious treasure hunts
Another highlight of the week was seeing the children parading as their favourite book characters. From beloved wizards, to explores, the school was full of energy and the creativity and enthusiasm shown by both students and parents was truly inspiring.
Adding an element of mystery and excitement to the mix ; a treasure hunt was organised across the school. Photographs of all OIS staff reading one of their favourite books were placed across the school, challenging the students to decipher the hidden identities.
Thank you
The success of this Book Week was not just a result of the activities themselves, but also in the passion and dedication of our entire school community. We not only fostered the love for reading, but also celebrated the unique languages, cultures and stories that make our OIS community so special. Thank you all!