Showing hockey skills at recent tournament
OIS recently participated in a hockey tournament alongside several other schools in the Haarlemmermeer region. The event brought together six enthusiastic OIS teams.
By Manon Blaxland - PR & Communications
One of the unique aspects of this tournament was its focus on fostering a sense of togetherness and enjoyment rather than emphasizing competition. There were no winners or losers; instead, the day was all about celebrating the joy of playing and appreciating the essence of teamwork.
We had 6 teams participating: three teams consisted of a mix of students from groups 3 and 4, two teams comprised students from groups 5 and 6, and there was an exciting mixed team from groups 6 and 7.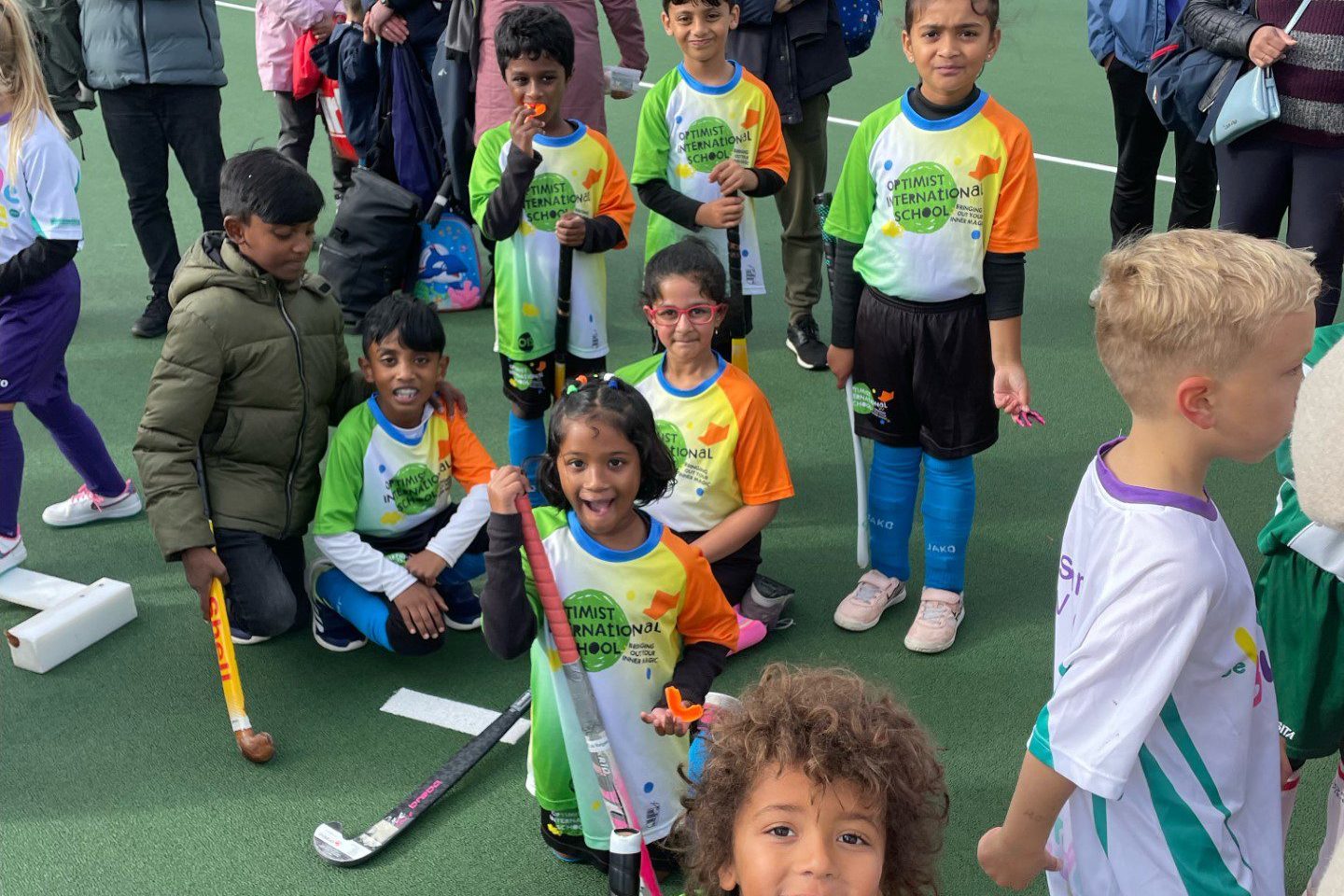 The atmosphere was filled with laughter, cheers, and an undeniable sense of sportsmanship. Every participant, regardless of the team they were in, showcased their determination and passion for the game, whilst the parents cheered on from the sidelines. Their encouragement served as a powerful motivator, creating an even more inspiring environment for our young athletes.
For our youngest students in groups 1 and 2 another date for a special hockey tournament will be organized, ensuring that even the little ones get a chance to showcase their budding talents. More details about this event will be shared soon, promising another day filled with laughter, learning, and the joy of sportsmanship.
Thank you to all of you who took part in the hockey tournament for your support and enthusiasm!