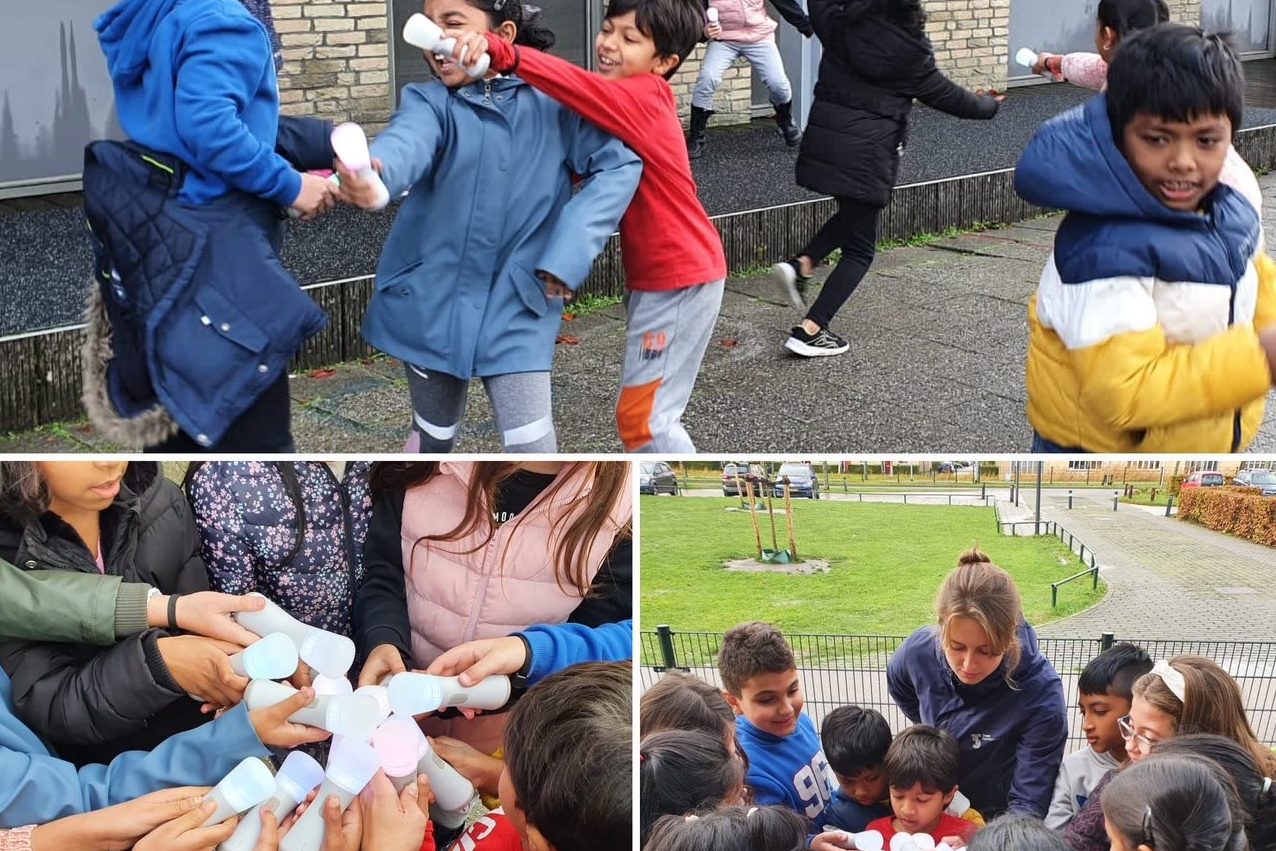 Staying active
Being active is an important part of our curriculum. It has a positive impact on the emotional wellbeing of children.
Did you know that children need a min of 60 minutes of moderate / intense physical exercise. It not only helps strengthen muscles and bones, but also improves coordination and motor skills and is great to build their self-confidence and self-esteem.
Lunchtime sport
At OIS we ensure the children have many opportunities to move about in the classroom during their school day. They also go outside and play in the morning and again during lunchtime. We work together with Team Sport Service Haarlemmermeer,  who provide a great lunch time sport session to each milepost for 20 minutes, adding more active moments in the day whilst having fun.
During the outdoor lunch sessions, the children get exposed to a number of different sport activities. Every day the team brings different materials outside, whether it is a volleyball net, a basketball hoop, tennisrackets, hockey sticks or picco's – an electronic tag game!  It teaches them to play together as a team and exposes them to new games they could also do with their friends after school or in their neighbourhood.
What is not to like about that! Well, we had the opportunity to ask a few children, what they thought about the lunchtime sport sessions, and this what they had to say;
"I really like playing hockey with my friends"
" Oh, I liked it when we did the tag game with the funny colourful sticks, we had to put it in our hands and then run and tag, so much fun…"
"I normally always play soccer, and I am good at it, but now I also do more other games!"
Besides the lunchtime programme, we also provide physical education lessons twice a week for all the children and group 4 and 5 attend swimming lessons once a week at a swimming complex 5 minutes away.