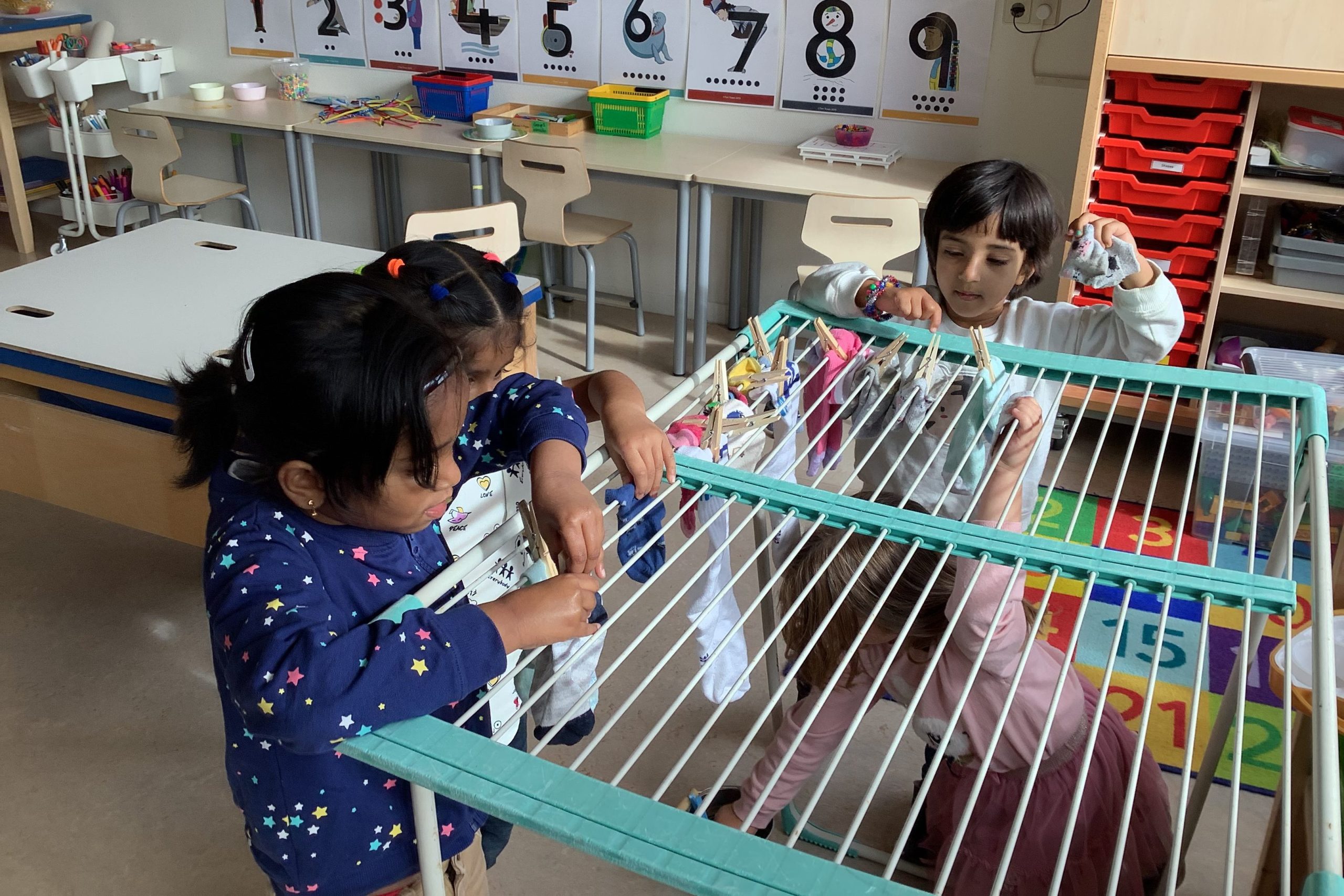 Unveiling the Educational Value of a Sock!
The humble sock has become a valuable education tool in Early Years. We often use 'real life' objects and scenarios to help deepen the children's awareness of the world in which they live alongside teaching important curriculum skills.
By Jessica de Porto, Team leader Early Years, Group 1a Teacher
Children and staff brought in old socks from home and children were invited to match together pairs of socks by observing the colour, size and pattern. The children quickly realised that there was more than one way to group and match socks. Some socks are the same size whilst others are the same colour or have the same pattern. Over the week, we learned how to wash socks in our sensory trays and how to peg the socks to dry on the line.
Learning how to pair socks together!
Sensory play and fine motor finger skills are key componants of Early Years education. Manipulating objects like pegs build muscle control, which are pre-requisites for early writing.
With a set of clean socks, children learned how to pair together and fold socks. This was very tricky but we are proud to say that now, families can enjoy some help from their children when it comes to putting away the washing.
Socks can also help with Maths!
Children counted and grouped socks and replicated sock patterns through collage and cutting activities. They enjoyed playing interactive Maths games with pairing socks and designing new patterns.
Making Maths 'real life' is important as children start to be able to put their mathematical knowledge into daily situations.  Perhaps we might all look at our socks a little differently in the future!