FAQs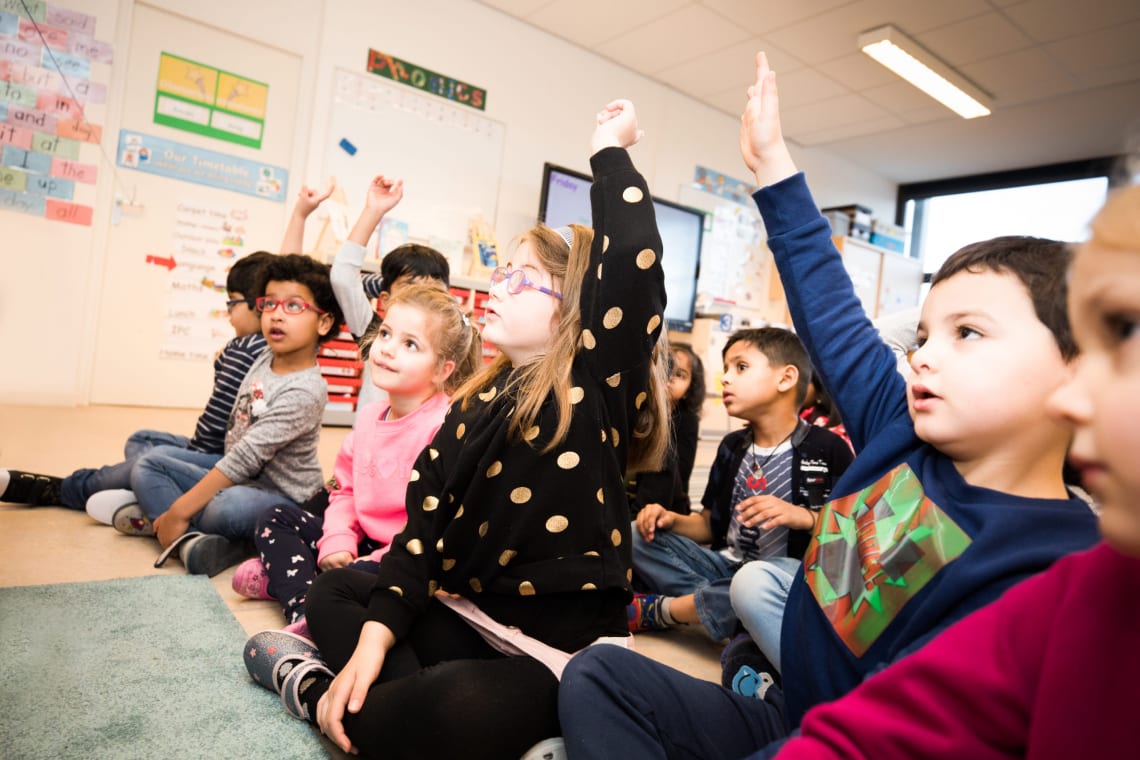 Can my child join at any time in the school year?
Yes, It is possible to join at any time during the school year. That is the nature of our school.
Do you have places available?
We  currently have places available in all groups.
Do you enrol children who do not speak English?
We certainly do. Please see our digital school guide for more information about our English as Additional Language (EAL) support and note that EAL is also known as ELA or ESL in other schools.
What languages are taught and spoken?
Our language of instruction is English. We also offer Dutch as an additional language (DAL). Please see our digital school guide for more information).  Optimist International School has taken its first steps towards becoming a member of Language Friendly Schools. A Language Friendly School is a school where all languages spoken by the pupils are welcomed and valued. By allowing students' home languages in school, multilingual students get the chance to strengthen their cognitive and social skills. Our students have over 30 nationalities.
Is there extra language support?
Do the children who do not speak English (or Dutch) get additional language development support?
The answer to this is a firm yes. We believe children have an incredibly vast adaptation capacity concerning new environments and/or languages. On top of this, we believe that with a small push they can achieve their goals even more swiftly. This is why we have EAL support (English as an additional language) and DAL (Dutch as an additional language). Because a lot of our pupils are non-native English speakers we have a strong focus on English language acquisition in general.
What does a typical day at Optimist International School looks like?
School doors open at 8.00 am. Generally there are daily IPC, mathematics and language lessons (such as reading, spelling or phonics). During IPC all subjects are included (such as history, geography, music, arts, science). Two times a week there are PE lessons. Around 10 am it's snack time. Parents provide a healthy snack, such as fruit. In between all lessons children drink water (they bring their own water bottle). Around 12 it's lunch time, which is also provided by parents (a cold lunch). After or before snack and lunch time children play outside. During playtime the teacher and/or teaching assistants are present.
What can you give your child for lunch?
As we are a part of the public Dutch school we favour the typical down-to-earth Dutch spirit where children bring their own snacks – they have 15 min for snacks and 15 min recess – and lunch – they have 30 min at 12.00pm. As we do not have a microwave available for the children we suggest sandwiches, raw veggies and fruit or other suitable meals for their lunchboxes.
Is there transportation to and from the school?
The school doesn't have a transportation service. However, the school is very well accessible by bike, car or bus. Some parents organize carpooling among themselves which we find to be a sustainable and admirable initiative.
When does school finish?
School finishes at 2.20pm, which is the time when you can pick your children. By then they will have eaten and are now ready to go home! Some children are being picked up by afterschool care companies (BSO's). UniKidz is an afterschool care provider which is located in our school.
What is Group 0?
Group 0 is the same as Group 1. It has been set up for children who turn 4 after the start of the academic year and start during the year. The year after they start in group 1 again. It is not voor school/Preschool.